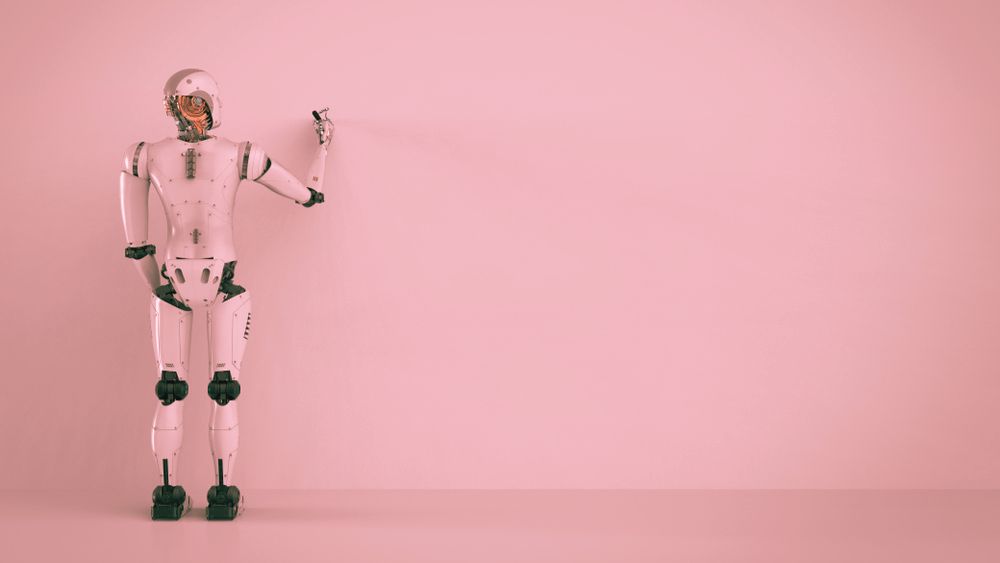 Some charities are already benefitting from AI, using it to boost user experience, enable voice-activated donations, or even improve recruitment and retention.
As a charity, you'll likely be creating or commissioning content for your website, social posts, newsletters, email campaigns and blogs. Researching and writing can take a lot of time – especially for small charities with fewer team members.
What are your options?
AI could save you time and money, and there are lots of content-generating tools popping up. Below we briefly cover three options you may already have heard of.
Jasper claims to generate content five times faster than a human. Jasper has read a mind-boggling 10% of the internet and delivers copy that is SEO optimised and plagiarism free. You can claim 10,000 words for free, so it's worth having a play.
copy.ai also creates content in seconds – including blogs, digital adverts, and website copy. It claims to write copy ten times faster and you can generate 2,000 words per month, for free.
ChatGPT is leading the way with AI-generated content. You can try it out for free by simply typing in a question. ChatGPT even covers coding and recently got Nick Cave spitting feathers about attempts to mimic his writing.
The proof is in the pudding
I asked each programme the same question: how can AI help charities?
Here are their opening gambits.
Jasper
As charities continue to work hard to serve their communities and reach new donors, artificial intelligence (AI) can be an invaluable tool in helping them achieve their goals. AI has the potential to increase efficiency, reduce costs, and provide deeper insights into donor behaviour. Let's explore a few ways AI can help charities succeed.
copy.ai
The world of technology is constantly changing, and fundraising has been no exception to this phenomenon. The use of Artificial Intelligence (AI) could revolutionise the fundraising process, leading to more efficient and effective ways of raising money for charities and non-profit organisations. Here are four ways in which AI can help charities.
ChatGPT
AI can help charities in several ways, including:
Fundraising: AI can analyse donor data and predict patterns, allowing charities to tailor their fundraising campaigns to individual donors and increase the likelihood of donations.
Resource optimisation: AI can help charities optimise their resource allocation, such as identifying areas where resources are needed the most and improving supply chain management.
You get out what you put in
All the AI-generated copy was surprisingly readable. However, from the broad question it was asked to write about, both Jasper and copy.ai went down very specific routes (Jasper focusing on donors, and copy.ai solely on fundraising).
That said, AI software is essentially a tool, and tools are only as good as the people who use them. To generate quality content, you need to give a comprehensive brief. Wired talked about this in a recent comparison of human-designed spreads versus AI-created spreads, which had hit-and-miss results.
What about the human touch?
When it comes to writing for charities, tone is everything.
We often need to write about emotive issues – whether that's illness, mental health, climate change, or disaster recovery. We also need to be sensitive about the way we ask people to donate money. Empathetic, sensitive use of language is crucial.
That's not to say AI won't learn how to do that, or to take on board a specific tone of voice. But much charity copy is based on personal, first-hand stories. It takes a human to have those conversations, to let someone feel comfortable enough to talk about painful or difficult situations.
Is AI just nicking other people's work?
And there's still an issue of ethics and copyright. AI is developing rapidly, and issues around ethics and copyright need to be ironed out. If the AI draws on data to create a song, book, or blog, is that abusing the original sources?
Quantity is not quality
With copious content available at the click of a button, it will be tempting to churn out lots of blogs and posts. But whatever content you put out, however it is created, it needs to be strategic and measured. Inundating supporters with content, just because you can, will put people off.
The upshot
This is a good time to research, consider, and explore how AI content could work for your charity. You might like to look at DigiShift66 who are running an Exploring New AI Tools for Campaigning workshop.
For smaller charities, pushed for time and money, using AI could be a way of generating a first draft of content and then giving it a thorough and very thoughtful edit. Because we still need that human touch.