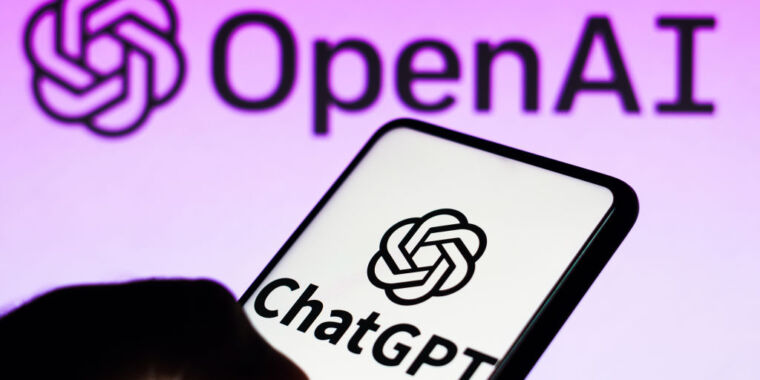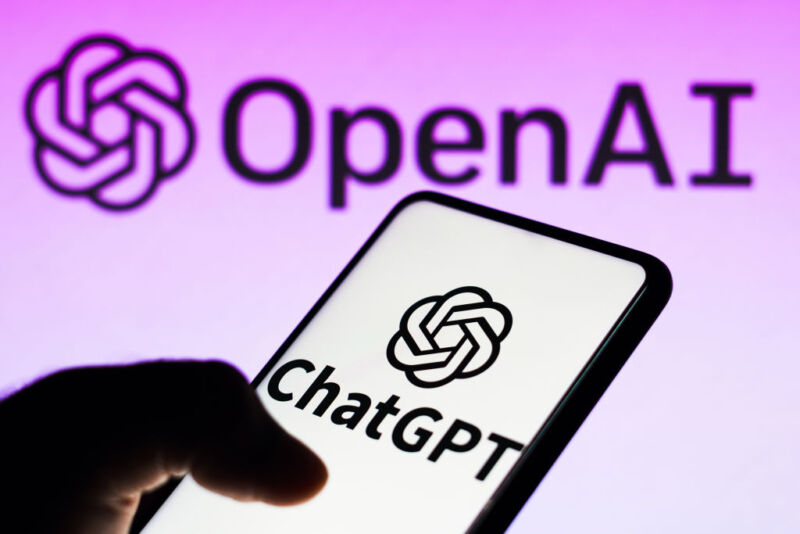 In March, an Italian privacy regulator temporarily banned OpenAI's ChatGPT, worried that the text generator had no age-verification controls or any "legal basis" for gathering online user data to train the AI tool's algorithms. The regulator gave OpenAI until April 30 to fix these issues, and last Friday, OpenAI announced it had implemented many of the requested changes ahead of schedule. In a statement to the Associated Press, OpenAI confirmed that Italy has lifted the ban.
"ChatGPT is available again to our users in Italy," OpenAI's statement said. "We are excited to welcome them back, and we remain dedicated to protecting their privacy."
OpenAI made several concessions to the Italian Data Protection Authority to bring ChatGPT back to Italy, The Wall Street Journal reported.
First, OpenAI agreed to better inform users about how ChatGPT processes their data and to create an online form so that users can opt out and remove their data from ChatGPT's training algorithms. Then, OpenAI agreed to require Italian users to provide their birth date at sign-up, which will assist OpenAI's effort to identify and block ChatGPT users under 13 years old or request parental permissions for users under 18.
But just because the ban is lifted, that doesn't mean the Italian regulator's investigation is over. OpenAI is still expected to work on implementing the rest of the demands—including launching a publicity campaign to inform ChatGPT users about how the tool really works and to explain how to opt out of data sharing, the WSJ reported. Ars could not immediately reach OpenAI to comment, but an OpenAI spokesperson told the AP that the company would "look forward to ongoing constructive discussions" until Italy's investigation concludes.
Italy's temporary ban became one of the first nationwide efforts to restrict access to ChatGPT, arriving just after the tool became the fastest-growing app of all time. In just two months, ChatGPT attracted 100 million monthly active users—surpassing apps like TikTok, which took nine months to reach that level of mass adoption, and Instagram, which took 2.5 years, Time reported. Since its release, ChatGPT has evolved and introduced more user protections as concerns were flagged after its first major data leak. Now, ChatGPT allows users to disable chat history, decline training, and export data. However, despite OpenAI's seeming responsiveness to reported issues, ChatGPT's sudden arrival has left lawmakers scrambling to adjust laws in the face of the app's widespread adoption.
Advertisement
Governments debate how to regulate AI
Likely motivated to continue attracting more users worldwide, OpenAI moved quickly to appease the Italian Data Protection Authority after the regulator showed how suddenly ChatGPT could be restricted. Italy heightened the stakes by escalating its response to perceived AI risks, and some generative AI critics have urged governments globally to step in swiftly, as Italy did, and even "pause" AI development completely until regulators can catch up. These critics claim that companies are in a race to capture the AI market and can't be depended upon to self-regulate and mitigate known risks amid stiff competition.
The case in Italy seems like a win for those on the side of passing more AI-specific regulations globally, but not every government agrees that more laws are needed to adequately protect users from irresponsible AI development. Some lawmakers that drafted AI-specific legislation are already taking a step back to reconsider their entire AI strategy after realizing the law failed to account for emerging technologies like ChatGPT.
The European Commission, the European Parliament, and the Council of the European Union are "going back to the drawing board" to redraft the Artificial Intelligence Act, Politico reported. Originally drafted to regulate AI applications like social scoring, manipulation, or facial recognition, the EU's AI Act is now being reconfigured as lawmakers consider how tools like ChatGPT should be factored in. One problem, Politico reports, is that divided lawmakers can't decide if the text generator should be deemed "high risk," as it can be used in both benign ways—to write a birthday card to grandma, for instance—and malignant ways.